I bought a pizza oven and made a bunch of pizzas to test it out.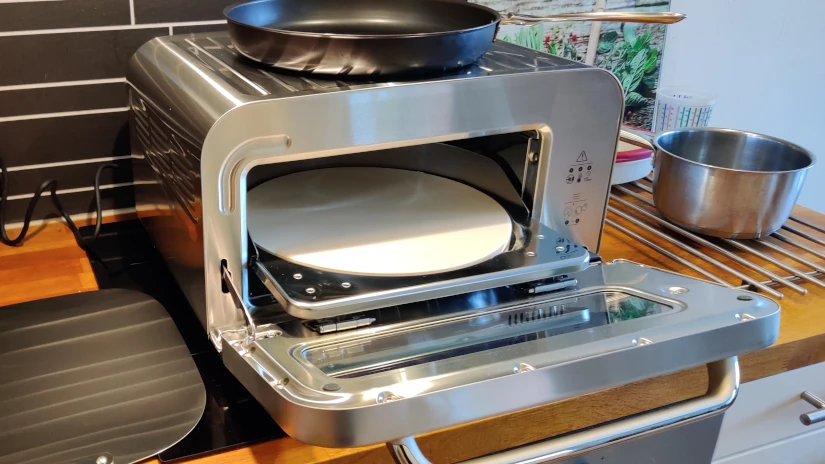 As I write this, I have owned this pizza oven for 2 weeks and managed to make 4 rounds of pizza. I'm generally happy, but it's a pretty expensive toy that won't appeal to everyone.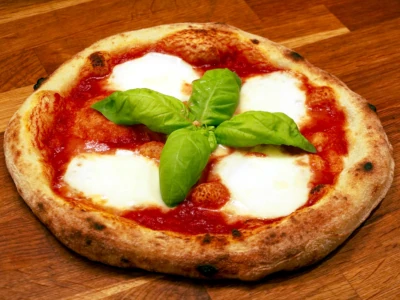 Margherita
The construction of the oven seems solid and gives a good impression. It is fairly well insulated, but after it has been running for over half an hour, it is very hot even on the outside.
The controls are simple and clear to use. Without checking the manual, I started the oven at maximum temperature, which turned out to be a mistake for Neapolitan pizza, but after adjusting to "wood-fired" setting, the results were much better.
The max setting should be for larger amounts of vegetables or the like and I think it can work well to add color to meat cooked sous-vide, but this is something I haven't tried yet but will explore more later.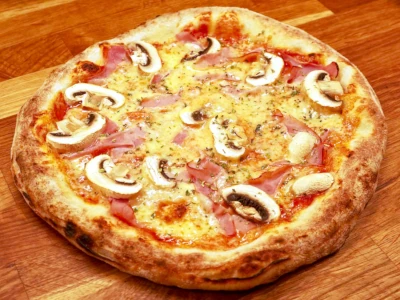 Capricciosa
The round stone (which in my opinion is a bit small) can be taken out for easier cleaning. The rest of the oven can be a bit tricky to clean as it is quite a small opening, but it can be accessed with a little effort.
A very nice feature is that the stone follows the door a little bit when the door is opened. This makes it easier to launch and remove the pizza.
The included pizza shovel is a bit flimsy, but generally works well.
It also comes with a special pan with a removable handle that can be used for e.g. pan pizza, but that's not something I've had time to try yet.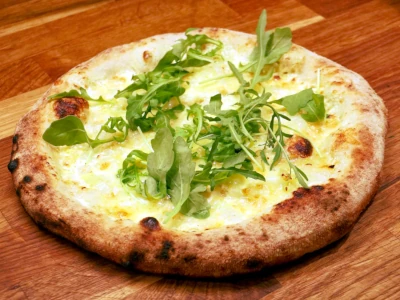 Bianco
I was a little surprised that there wasn't an on/off button, but that's not a big problem either. Just plug it into a regular power outlet and it starts right away.
Heating from room temperature to "wood fired" takes about 20 minutes, which is significantly faster than a pizza-steel in a normal home oven.
Once up to temperature, a light stops flashing and indicates that it is time to throw in the pizzas.
The pizza is cooked very quickly (approx. 2 minutes) and the time you have to wait between pizzas is not particularly long either.
So what's the verdict?
Overall positive, but the high price is a problem. It's definitely a luxury item.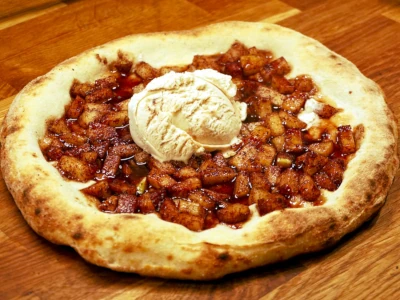 Apple
It's an oven that helps make really good pizzas in a way that a normal oven won't be able to. I have previously used a regular oven with a pizza steel, but as this oven reaches more than 100°C hotter temperatures, it is hard to beat in terms of pizza quality.
At the same time, I think that a regular oven with pizza steel comes very close and is clearly acceptable, so this oven probably appeals most to food geeks who want that little something extra. :)
It's also one of the few options I can have at home, as I don't have an outdoor area for a wood or gas fired pizza oven.
It's also quite an bulky kitchen gadget that will take up space in any pantry when not in use.
Plus
Makes better pizzas than regular oven + pizza steel.
Heats up quickly. (approx. 20 minutes compared to over an hour for oven + pizza steel)
Fast cooking of the pizza. (approx. 2 minutes compared to 5-6 minutes for oven + pizza steel)
Comes back up to temperature quickly between pizzas too.
Minus
The price! (approx. 6000 SEK ($550) when I bought mine)
Gets quite dirty.
The pizza stone is a bit small, but works OK.
Quite an bulky kitchen gadget that will take up space in any pantry when not in use