About Food by Drygast
---
Welcome!

Welcome to my recipe collection! Here I will squeeze out various recipes that for one reason or another have stuck in my head over the years. For the most part, I will take inspiration from the Swedish dishes that I grew up with and cooked for many years, but a large part of what I appreciate about cooking is the adventure of finding new flavors and experiences, so over time it will emerge a lot of experiments and odd concepts/ingredients as well. I did a deep dive into Indian cooking a while ago and look forward to publishing the recipes I found interesting to and now cook over and over again.
By publishing recipes on the site, I get the opportunity to try lots of different tastes and ideas, but also completely different things such as photography and filming the preparation of the recipes and publish these videos on youtube, which is very exciting. In addition to what I mentioned above, this site also show that I have knowledge in system development. The whole system behind the site is developed by me and in this way I want to demonstrate that I master the techniques used. It takes both knowledge and time to build a database, website, api and app, so this is my way of showing this.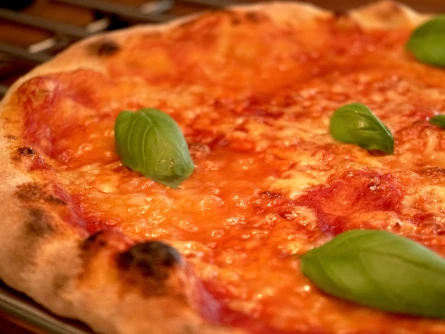 So who is this "drygast"?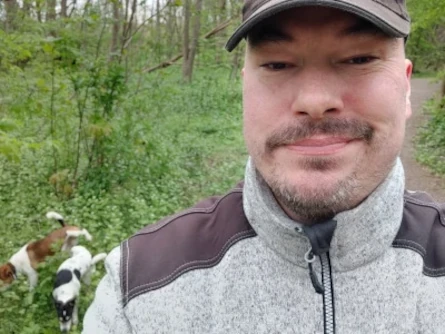 I'm a fairly ordinary, slightly overweight middle-aged Scanian who loves to cook. I live with my 2 dogs and a large part of my free time is spent either out in nature or in the kitchen. I love to experiment and learn new things in the kitchen.

The cabinets are filled with machines and the fridge is always crammed with food. I always try to make the best of the ingredients I have, but sure - sometimes a fried sausage with cooked pasta may be just what is needed.
My passion for cooking undoubtedly comes from my grandmother and mother who allowed me to participate in preparation and cooking from a very young age. It was hardly success each time and sometimes my participation was a big obstacle, but I am very grateful that they let me stay and cause trouble. I learn absolutely best through trial-and-error and by experimenting I got the opportunity to find what worked for me - maybe the same applies to you who are reading this now?